To resell a ticket you will need to log in to the original Moshtix account that the tickets were purchased through and access the My Account page.

Once you have logged in you will see a list of all the events you currently have tickets for.

Click 'Manage Tickets' then select the 'Re-sell' option. If you do not see the option to Resell, then this means it is not available for that particular event.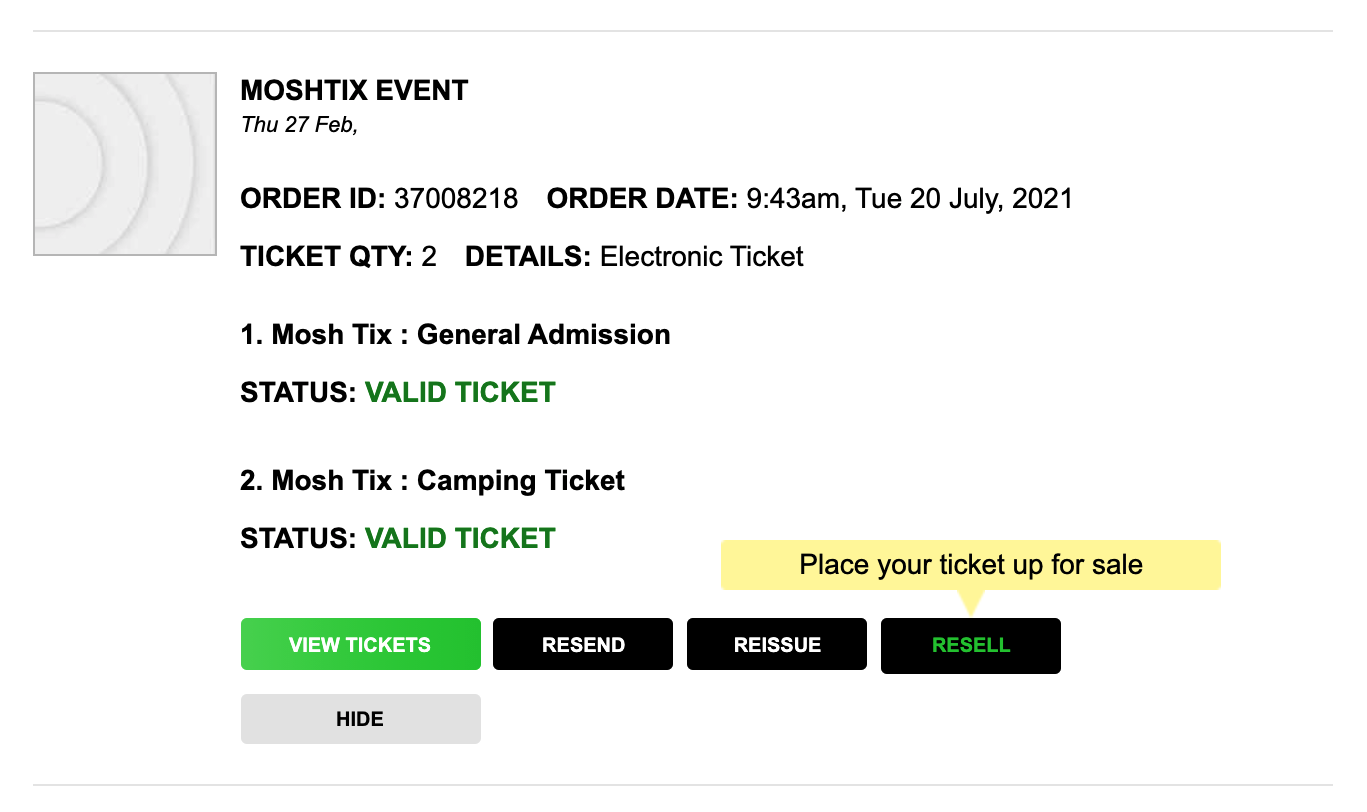 You will then be directed to the next step which will prompt you to select the ticket/s you wish to place on the resale facility. Note, you do not have to list all your tickets for resale.
Before processing, please check all details and ensure that you have selected the correct ticket/s to be uploaded to the Resale facility. You are then required to tick the box below to agree to the terms of the resale.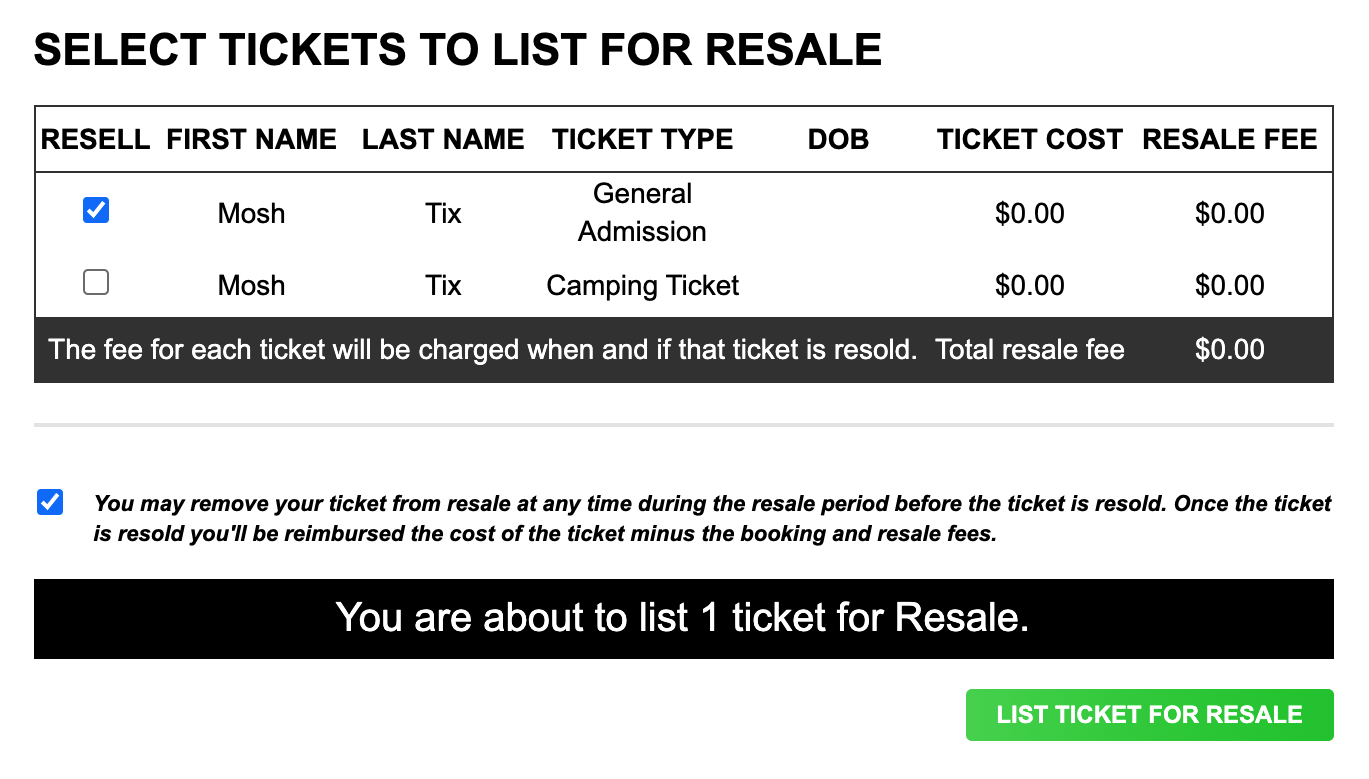 When ready, click 'List ticket for resale' and your ticket will be added to the resale facility.
Once processed you will receive a confirmation notice on screen, and the status of your ticket will change to 'Pending Resale'.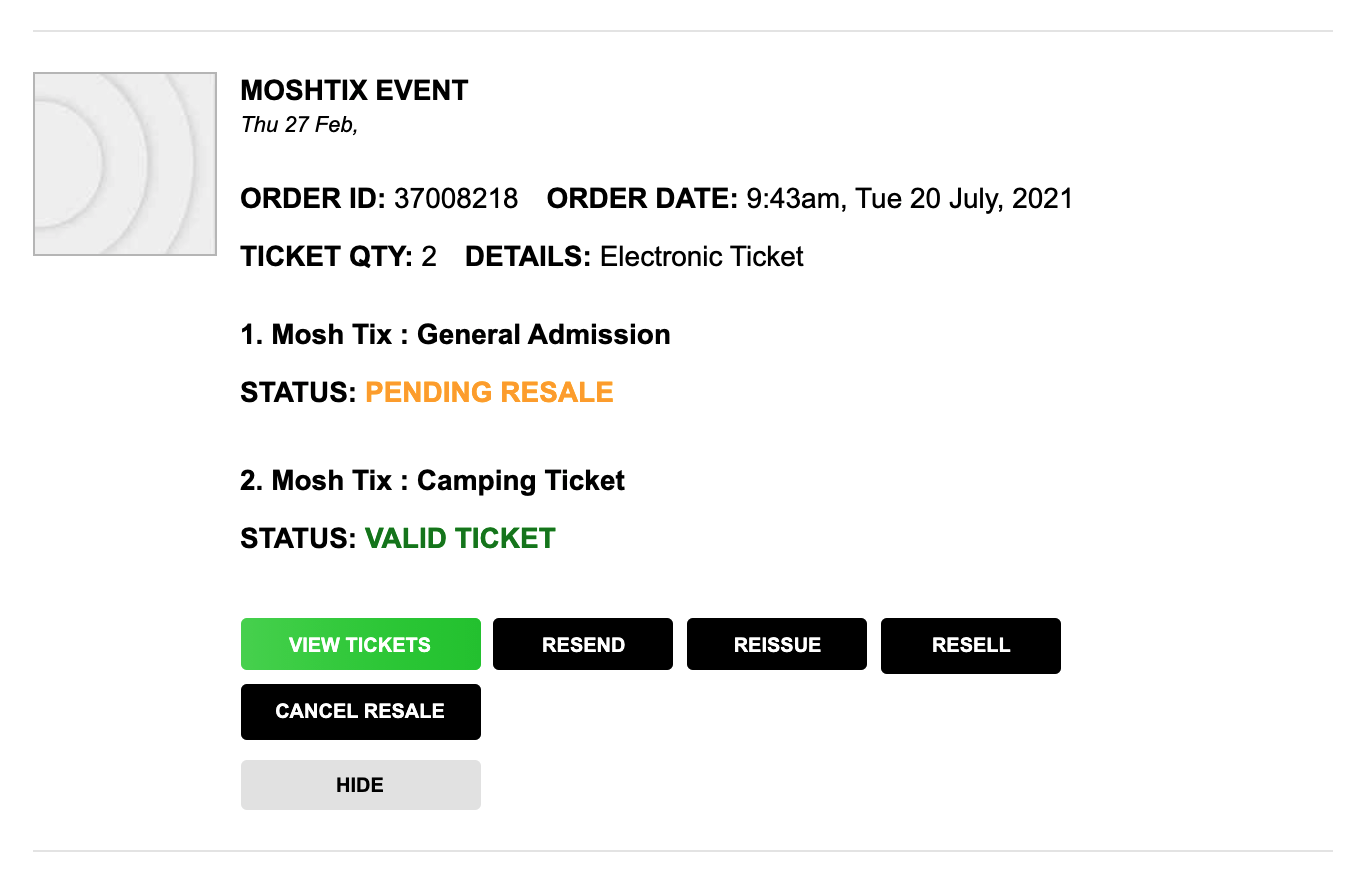 If/when your ticket is purchased by another person, the ticket status will update to 'RESOLD TICKET', and a refund for the ticket cost (excluding booking and service fees) will be processed within 5 business days.
The system must first attempt the refund to the same card used for the original payment. If your card has since expired or been cancelled, you will receive an email requesting further information for the refund to be processed via your bank account.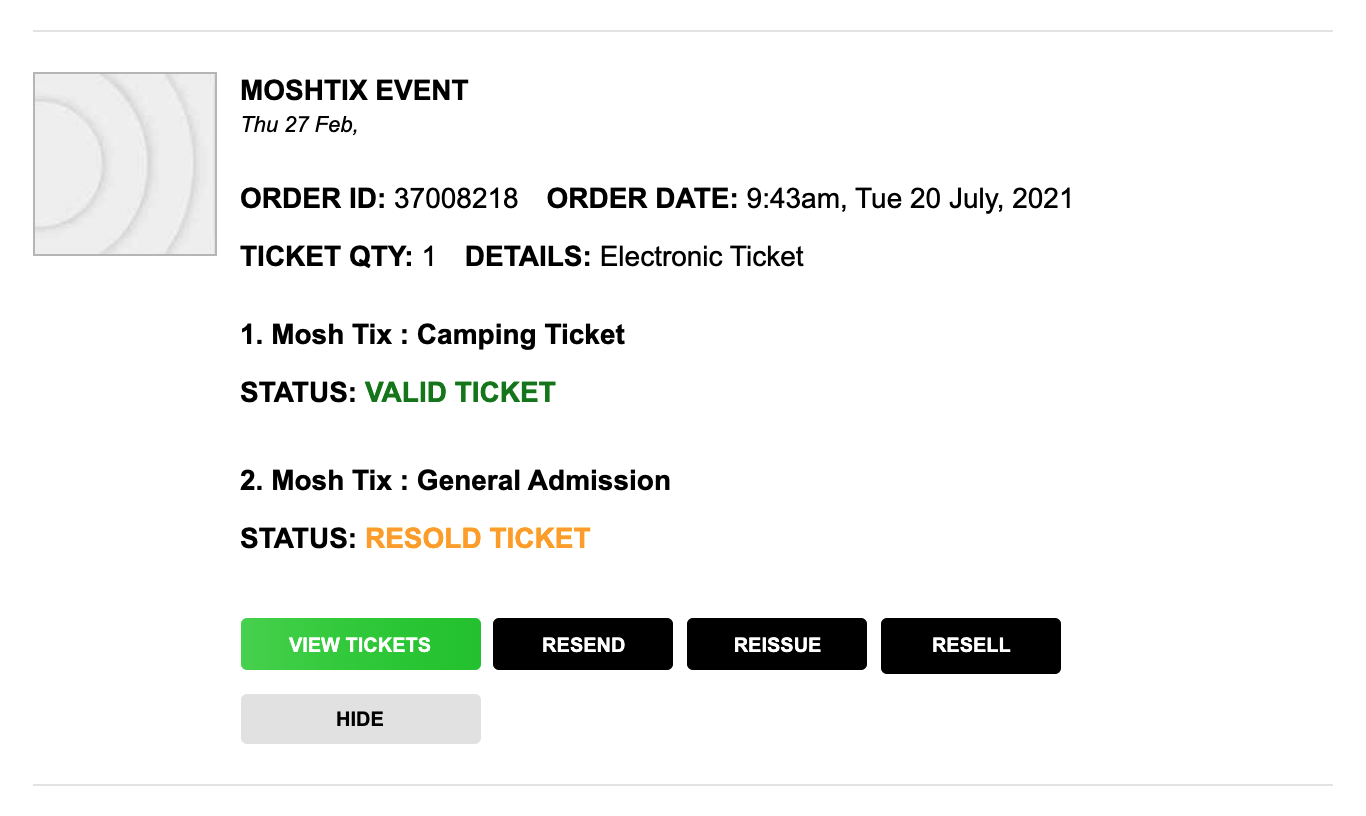 If you would like to take your ticket(s) back before they have been resold, you can now do so by logging into your Moshtix account and selecting the 'Cancel Resale' option.

Once you have selected this option you will need to select the tickets you no longer wish to list on Resale.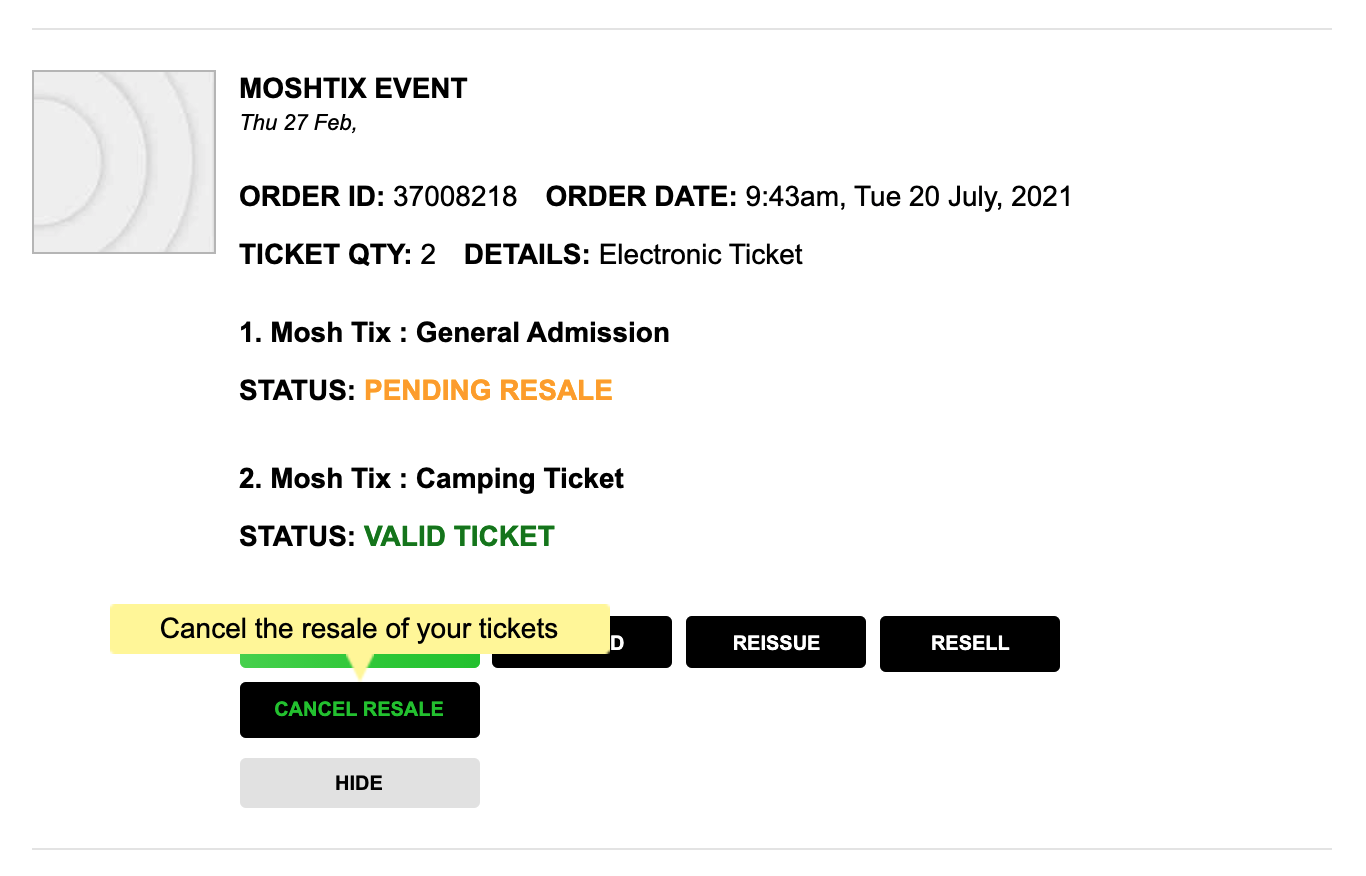 Once removed from resale your tickets will be available via your account. To check the status of your ticket, login to your Moshtix account and got to the 'Manage Tickets' section.

All requests will be processed automatically and the ticket will be valid for use at the event. Once you remove your tickets from resale this cannot be undone.
*Resale is not available for all events