If Moshtix has contacted you requesting you to fill out your bank account details, this means that we have attempted to automatically process your refund request but have received an error.
As a result, your refund will need to be processed via a bank transfer.
Alternatively, if you used a card issued outside of Australia or New Zealand, please click HERE.
Step 1.
Please login to your account HERE and follow the remaining instructions below to register your bank details.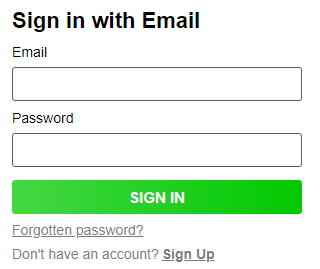 Step 2.
Once you have logged into your Moshtix account click the 'Account Details' section on the right hand side of the page as shown below under MY ACCOUNT.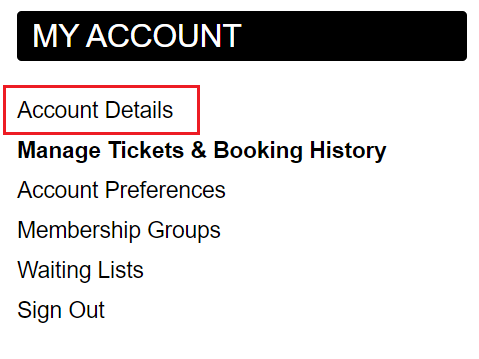 Step 3.
Scroll to the bottom of the page to the 'Bank Account Details' section, you will need to select Australia or New Zealand in the drop down menu under Country, enter your bank details and then click 'Save Bank Details' once completed.
Australia: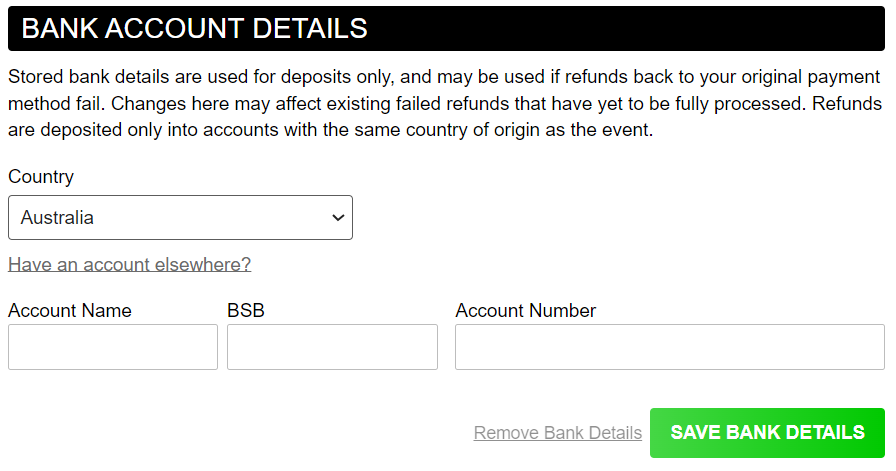 New Zealand:

Step 4.
You will then be shown a pop-up page where you will need to enter an authentication code that has been sent to the email address linked to your Moshtix account. Please ensure you check your junk/spam/promotions folders in case the email is misdirected.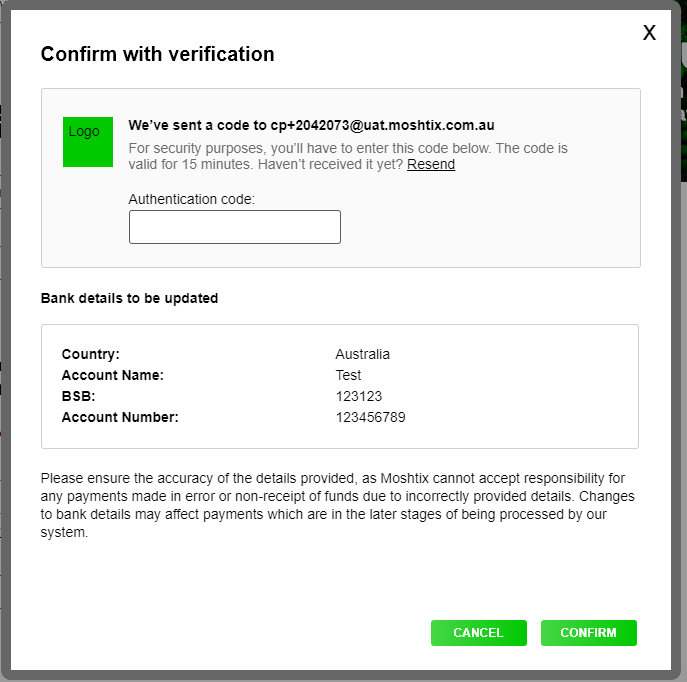 Once submitted, please allow up to 4 weeks for your refund to be processed.
Also please ensure the accuracy of the details provided, as Moshtix cannot accept responsibility for any payments made in error or non-receipt of funds due to incorrectly provided details. Changes to bank details may affect payments which are in the later stages of being processed by our system.