What is the difference between LatitudePay Smaller Buys and LatitudePay Bigger Buys?
LatitudePay Smaller Buys is focused on Smaller purchases, while LatitudePay Bigger Buys is for larger purchases.
You will need to set up your account with LatitudePay before you go online to purchase tickets if you wish to use LatitudePay Smaller Buys or LatitudePay Bigger Buys for your ticket purchase you can do so by clicking HERE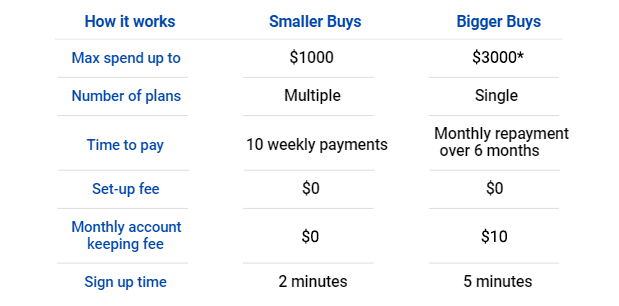 .
For more information visit https://www.latitudepay.com/ directly.
*Subject to approval. Credit limits, terms and conditions and late fees apply. Payment plan is provided by LatitudePay Australia Pty Ltd ABN 23 633 528 873.