If you did not select all your ticket claims during your initial booking, you can return to our website to do this.
Make sure you're logged into your Moshtix Account that you used to buy your tickets:
Then head to the CMC Rocks event page to claim your tickets.
If have not claimed all Camping Entry tickets for your purchased Camp Site you will see your remaining credits available for redemption appear at the top of the event page in a blue box under the heading "Claim your tickets".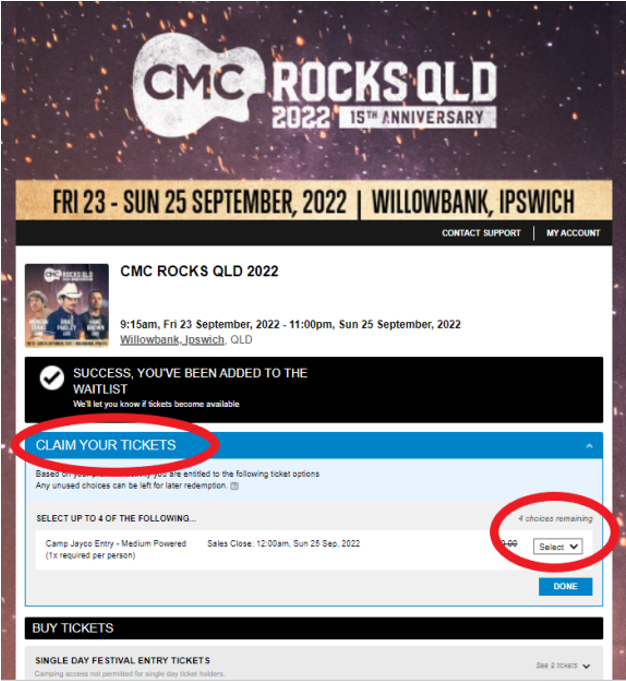 Once you are finished selecting your tickets, click BUY TICKETS at the bottom of the page to complete your order.
You will not need to enter any payment information unless you have selected other tickets to purchase, your final total should be $0 if redeeming Camping Entry tickets only.
It is recommended you select your options as soon as possible.